WE PRODUCE AND DISTRIBUTE THE BEST GREEN COFFEE
We are a trader and exporter of Colombian origin and specialty coffees, with more than 100 years of history since the foundation of our first farm, and we work hand in hand with thousands of farmers and farms throughout Colombia where each bean is selected, dried and fermented by hand by expert coffee growers. We make sure to bring the best thanks to the work of our team, passionate and diverse people with a unique knowledge of the world of coffee".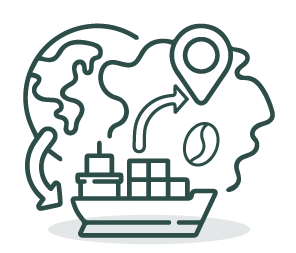 We are a trader and exporter of Colombian origin and specialty coffee.
With more than 100 years of history since our first farm was founded.
We also work hand in hand with thousands of farmers and farms throughout Colombia.
Each bean is manually selected, dried and fermented by coffee experts.
We make sure to bring you the best thanks to the work of our team, passionate, diverse people with a unique knowledge of the coffee world."
We export premium Colombian coffee from the best farms in the region.
LA SECRETA
La Secreta is without a doubt the place where I have my fondest memories. The trees, flowers, animals, views and clean air remind me of my childhood. Growing up here was a dream come true and I am reminded of this every time I walk by some of my favorite spots as a little girl. I lived magical moments here and my memories all revolve around coffee. 
Today, I happily remember every experience and memory I have of this mysterious and truly magical place. Memories that would eventually create the foundation for the coffee we grow today. This success is the result of hard-work and sacrifice that with dedication and love allowed us to have one of the best-tasting coffees.
The height of the mountains, geographic position and the leadership of the women on the farm paved the way for a new world of innovation. With more than 30 hectares, 20 from which are cultivated in coffee and 10 in natural reserves, we have 100.000 trees and 4 different varieties to fill the hearts of our community with the best coffee of La Secreta.
LA ROSA
I am very fortunate to have grown up to country life and to be able to enjoy the ephemeral joys of nature. One of my mother's traditions was planting flowers to decorate the house with all sorts of colors and smells. My mother would also send us to collect the fruit from the trees that we had on the farm. We had mandarins, oranges, green guava and my favorite of course, blackberries for jam. There were times when we would pick coffee flowers during floration season. My brothers and I would accompany our father to the coffee plantations and we would pick the most beautiful flowers. 
As we got older and no longer collected flowers but instead, coffee, I was one of the best pickers. My father taught us from a very young age how to pick the best and it was said our family had the best beans. Especially our pink bourbon which is grown between 1200 and 1400 masl. We're well-known in the area because all 5 women in this house are coffee growers and want to inspire women in the sector how to pick coffee. We are very proud and thankful for La Rosa!
LA JOYA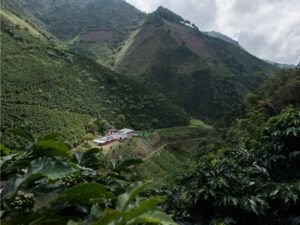 When I first arrived at La Joya, it was said production on this land was all but impossible. However, with a clear vision, dreams of growth, and love for nature and coffee inspired me to begin this project. This passion encouraged me to become a leader and do what was said couldn't be done. When you have passion and love for what you do, anything is possible. 
I am responsible for over 200 acres of natural reserve and this fills me with tremendous pride. Thanks to the preservation of this land, we are also caring for thousands of species, one of which is the endangered Andean Bear. A creature that is native to this land, the Andean, or spectacled bear is the only surviving species of bear native to South America. It is our obligation as well as future generations to take care of this reserve. 
Times of despair are always opportunities for a new beginning, and our early stages at La Joya were just that. The farm was abandoned and the land was huge but we had hope. We saw the land had the right characteristics such as height and soil for a high-quality specialty coffee. Today, our clients and everyone involved in the process of producing and distributing our coffee can attest to La Joya land is ideal. The fresh air, beautiful views, and endless green colored scenery offered to us by the mountains make it perfect.
LA MONARCA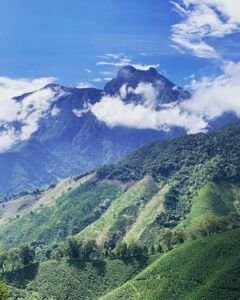 Almost at the top of the mountain where the Monarch butterflies fly there is a specialty coffee farm named in their honours. We don't know where they go or where they come from and they have many miles to cover on their journey. We just want to make sure their stopover is nice and re-energizing. We have always seen so many symbolic analogies with the butterflies that we could relate with so eventually the time had come to honour our little but majestic creatures and let our farm organically acquire the name as a Monarch sanctuary, "Monarca." Name, worth getting goosebumps indeed!
One of a few analogies that we see is that as the days go by, our varietals go from hiding on the mountain soil that is rich in nutrients to becoming a healthy and productive trees, such as a new «Monarchs» with unique flavours, leading to a second analogy of migration to the cupping tables of exotic specialty coffee lovers. 
Finca Monarca is a piece of heaven anchored at 2000 meters above sea level between forests and water sources, adjacent to our emblematic farm La Colombia. To access it there is a challenge of climbing the mountain at the pace of Trekking for 60 minutes through coffee plantations in Gesha, Caturra, Maragogype and among forests full of life.
LA DAMA
The mountains, the smell of coffee, the color of flowers, and our daily schedule of hiking our land with masl between 1600 and 2,050 has been my motivation. It is here, up in the mountains where I grow one of Colombia's most renowned natural treasures, coffee. It represents us and identifies us anywhere as the best coffee producers in the world.
I have been growing coffee for over 70 years and it has become the legacy my grandchildren will carry on. We're also sitting on 70 acres of a natural reserve for future generations which gives us the obligation to preserve nature.
Growing and picking cherries from more than 280,000 trees and being a spectator of the whole process we carry out, fills me with pride. We have 321 acres of land and want to bring specialty coffee to the world. Proudly carrying the title of the main coffee picker for our Caturra and Maragogipe microlots is the reason why I work hard to discover new blends of specialty coffee.
PIAMONTE
Piamonte is an ancestral farm, historically recognized for its soil quality for higher quality specialty coffee growing and its beautiful topography that makes it visually attractive to those who visit it. Plentiful water, flora, and fauna at the foot of a mountain are considered as a biological corridor for the species that inhabit the region.
Piamonte really resonantes with the farms: La Colombia, La Secreta y La Reserva.
LA GABRIELA
This farm is regarded by the family as a sacred place, for all the family history it holds. My grandparents produced coffee here for their entire life in a very traditional way. This farm was a wedding gift my grandma received from her father when she decided to marry my grandfather, so that they would have a place where to live and where to farm, in order to sustain their family. Now, let's talk about coffee – The farm has 26 hectares planted in coffee, located between 1300 and 1600 masl. Mostly producing Caturra, Castillo and Colombia. However, it is at this farm where we created our own "garden of eden", where we have small lots of exotic varieties that we want to get to know and experiment with, and from which today we produce some very exquisite microlots. Varieties here include: Java, Pacamara, Red Bourbon, Gesha and Typica. And our aim is to continue to include more exotic varieties in order to upgrade our knowledge and understanding of coffee. As well as our portfolio or microlots.
JOIN US ON OUR VIRTUAL TOUR THROUGH OUR FARMS.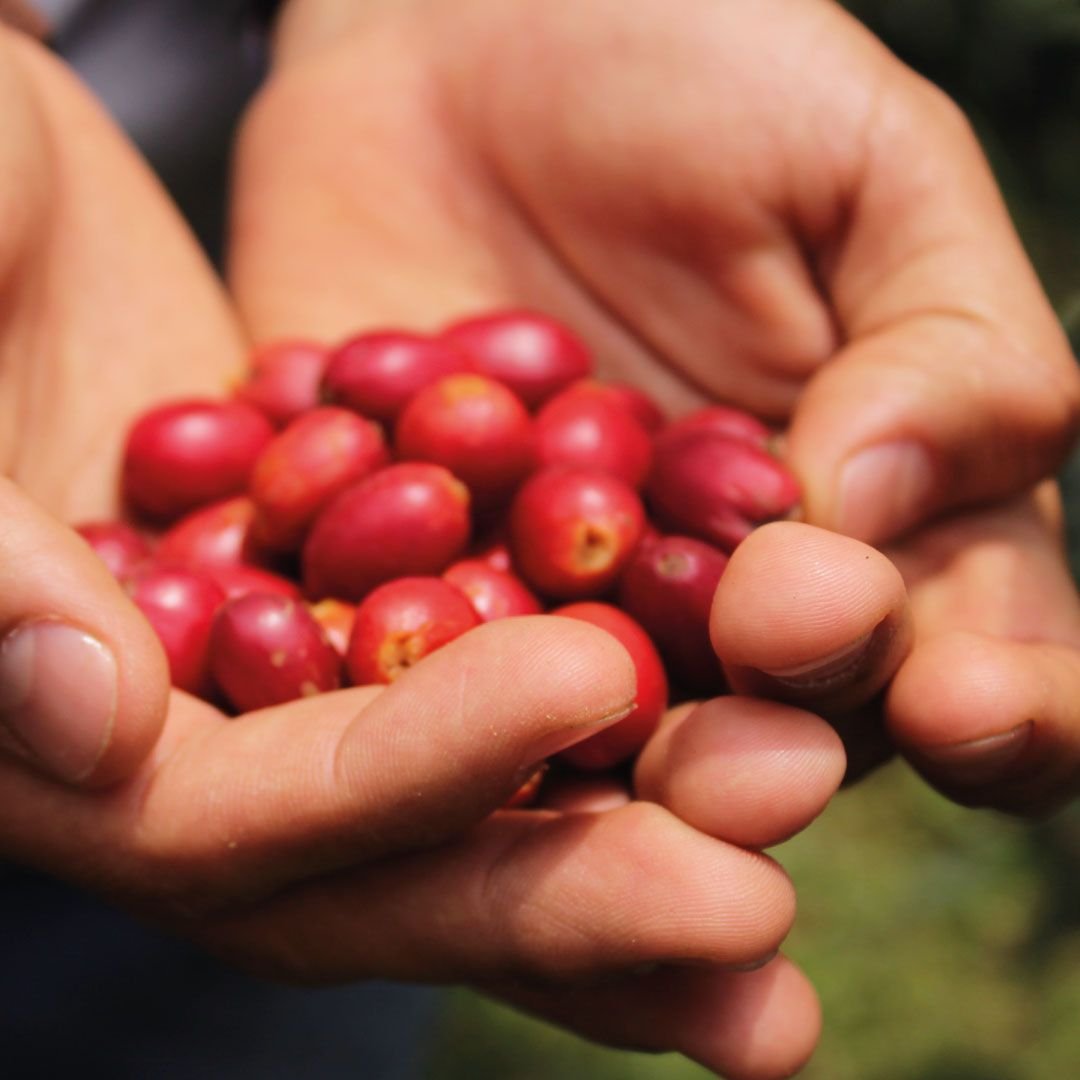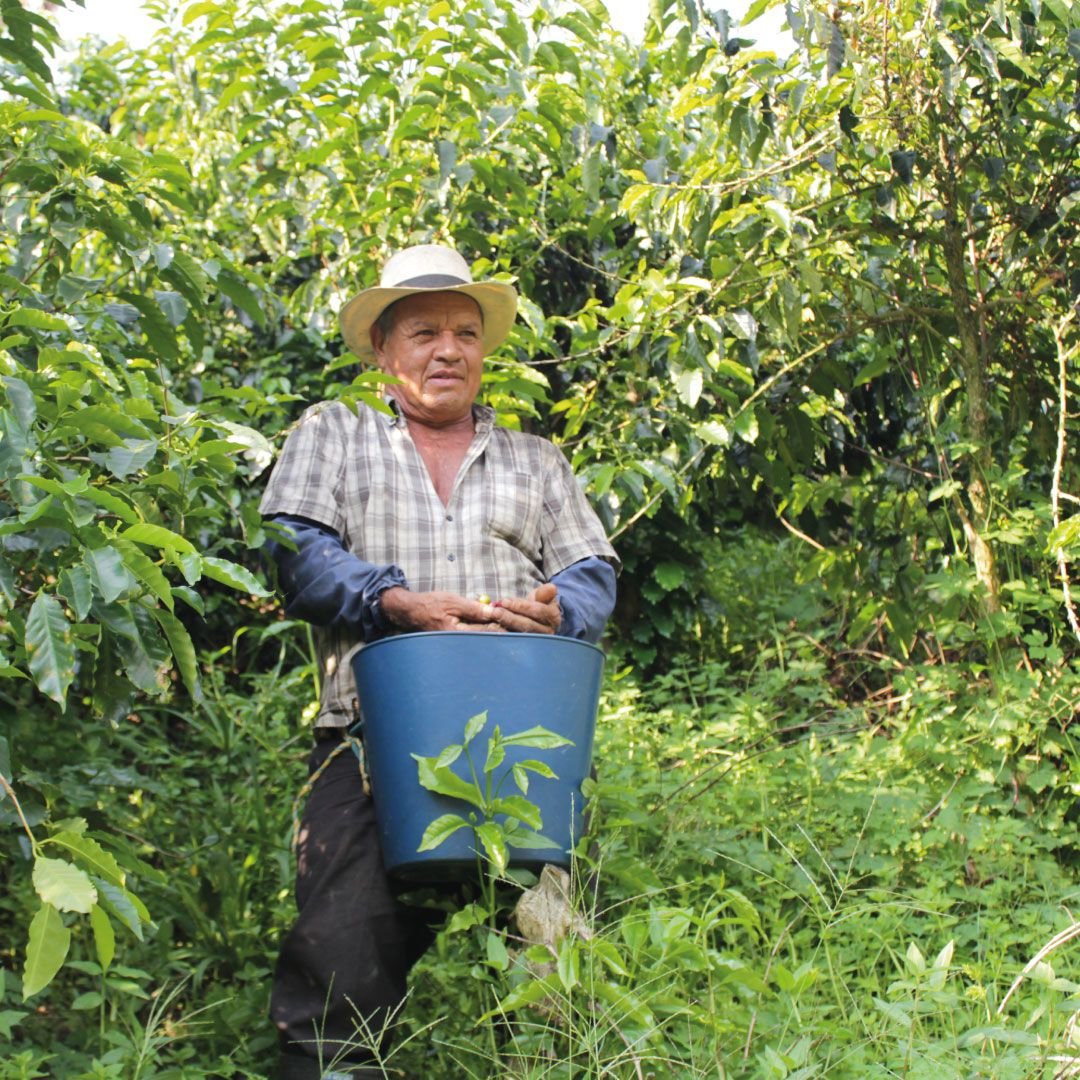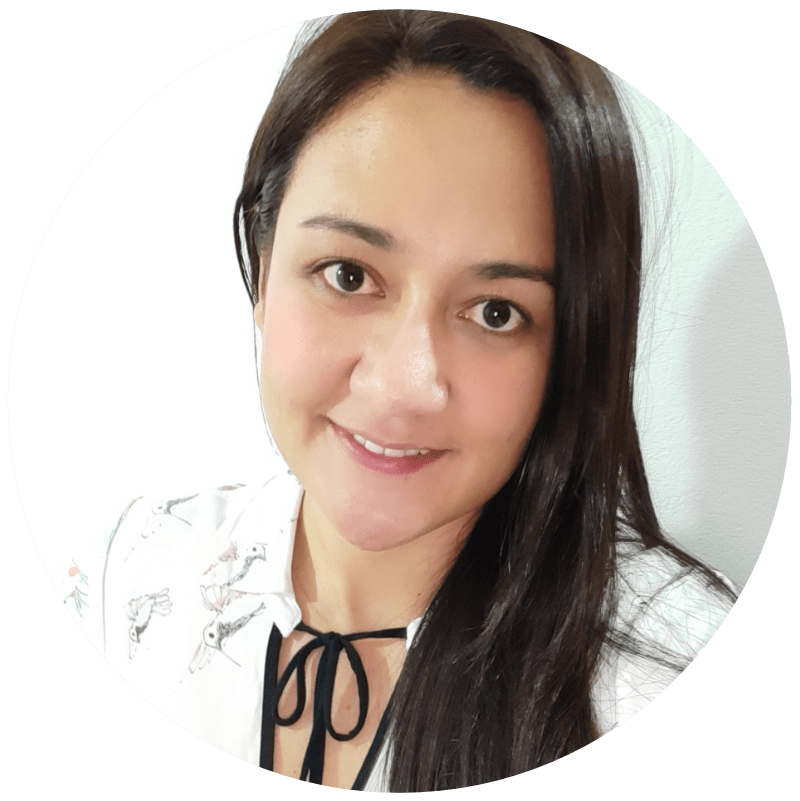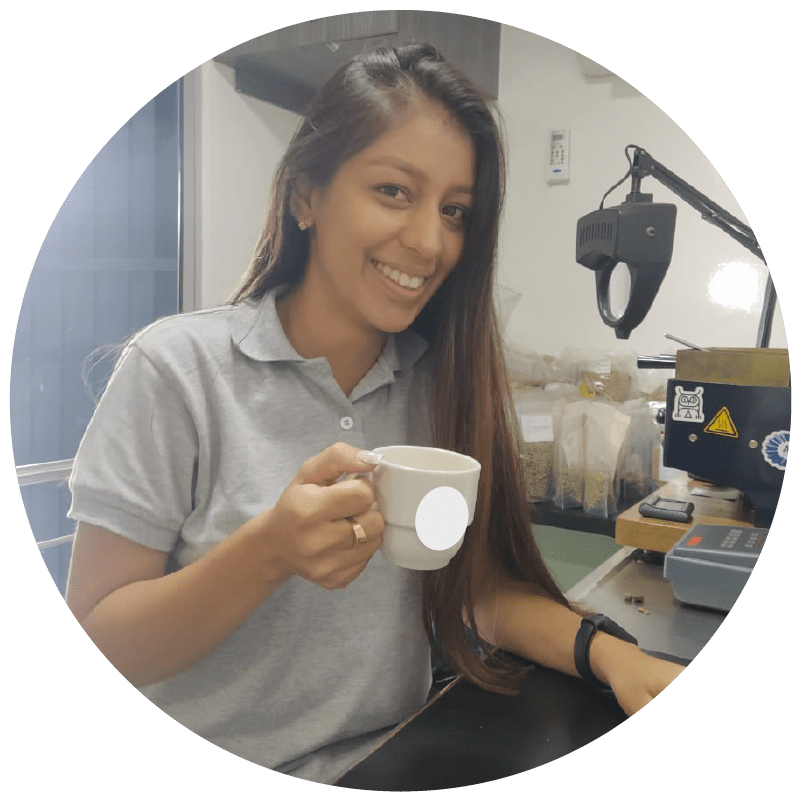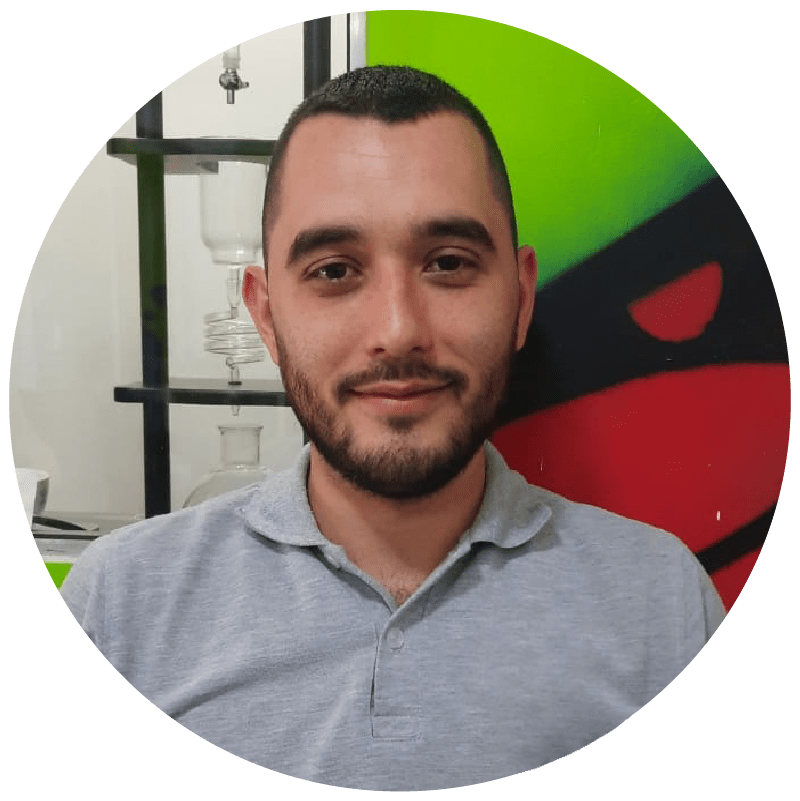 Asesora De Ventas De Café Tostado
Asesora De Ventas Y Barista
Sustainable coffee farms are concerned that...